Triple-Board Certified, Upper Extremity Orthopaedic Specialist
Dr. Jurbala has developed a breakthrough procedure for eliminating carpal tunnel that's simple, easy, and affordable.
We have flexible, immediate availability, so call for your FREE phone consultation today!
We Can Correct Your Carpal Tunnel Syndrome In Just 1 Visit
Minimally invasive treatment
Return to normal activity in as few as 3 days
Save up to $5,000 by avoiding hospital fees
Board-certified, fellowship-trained hand specialist
Finally sleep through the night without pain
Trusted by doctors & patients across the Southeastern U.S.
Experiencing These Symptoms?
Dr. Jurbala can help.
Tingling, numbness, weakness or pain in the fingers or hand.
Pain in your arm between your hand and elbow.
Waking up or inability to fall asleep at night due to symptoms.
Difficulty performing fine movements, such as buttoning your clothes.
Moving or shaking hands provides temporary relief of symptoms.
Accidentally dropping things.
Diagnosis + Treatment : 1 Visit​
We can perform your procedure on the same day as your initial assessment and diagnosis, saving you time and money and making treatment much more convenient for patients from other states. All it takes is a review of your symptoms and a pain-free ultrasound exam of your wrist. If Dr. Jurbala determines that you'll benefit from surgery, we can cure your carpal tunnel on the spot.No back-and-forth, no hospital hassle — just a rapid return to work and your favorite activities. Schedule an appointment or your FREE phone consultation to get started.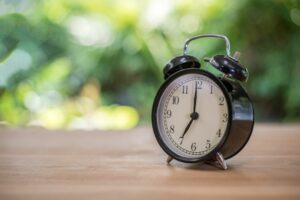 In-Office Procedure: Only 15 Minutes
Dr. Jurbala will verify whether you have carpal tunnel syndrome with high definition ultrasound, and perform a quick and painless procedure to cure your ailment - using the Tunnel Tome instrument in the comfort of our office. Once your hand is evaluated, he will begin the procedure which takes 15 minutes. You may even drive yourself home afterward, and we can even do both hands in one visit, saving your time.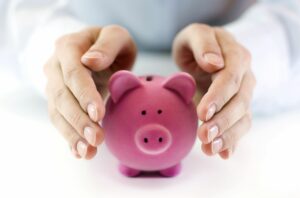 Save $$: No Hospital Bills
The procedure is covered by most insurance plans. Plus, you'll avoid paying thousands of dollars in hospital and anesthesia fees. Generally, you'll pay 50-75% less than for an endoscopic or open surgery procedure performed in a hospital or ambulatory surgery center setting. This is a large reason that we see so many out-of-state patients.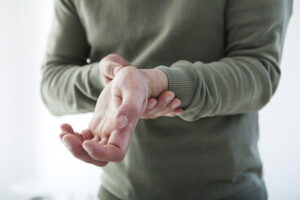 Same-Day Symptom Remedy
Sleep without disturbance the night after your procedure! High-resolution ultrasound guidance gives Dr. Jurbala an unprecedented multilevel view of your wrist. This translates to improved precision and a single incision site, minimizing surgical impact and recovery time.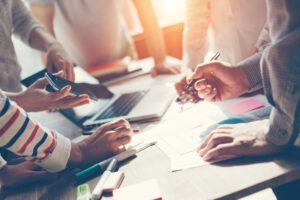 Return To Work in 3 Days
Light activities, such as driving and eating, are possible the same day as your procedure. Return to a physically demanding job in 3 to 7 days and heavy activity in 1 to 2 weeks.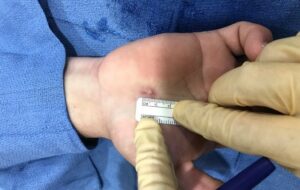 No Noticeable Scars
The one incision will be less than half an inch in size. In most cases, only need skin tape will be used allowing the site to heal quickly. And because there are no stitches to remove, we can follow up with you over the phone - a particular benefit for patients who travel to receive their treatment.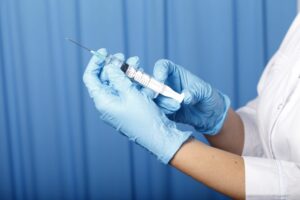 No General Anesthesia
Local anesthesia is used to completely eliminate your procedural pain, and because we use a special vibration instrument to mask the anesthetic injection, you will barely even feel it.